I have over 30 years of experience providing counseling services in private mental health settings. I have a Masters Degree in psychology from Florida State University and am licensed by the state of Florida as a Mental Health Counselor.

I am also a Certified Personal Trainer, receiving my certification from the National Academy of Sports Medicine, and have CPR and AED certifications through the American Heart Association. I am on the governing board of Emerald Coast Behavioral Hospital as a representative for the mental health community. In addition, she provides personal training to the Resiliency Unit at ECBH, which is a speciality unit for active duty, retired military and members of the National Guard.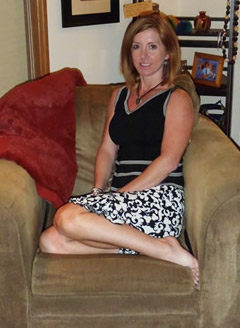 ---
Perseverance
"Our greatest glory lies not in never falling, but in rising every time we fall."
-Confucius
About Robbie
Robbie (Cutler) Hysong is a Licensed Mental Health Counselor and Certified Personal Trainer & Group Exercise Instructor. She has built a considerable reputation as an expert on the subjects of psychology and fitness, the total person.
Address
Mind & Body with Robbie
1000 W. 11th Street
Panama City, FL 32401
P: 850-913-8313
Email Robbie
Quick Links